Viapro Extra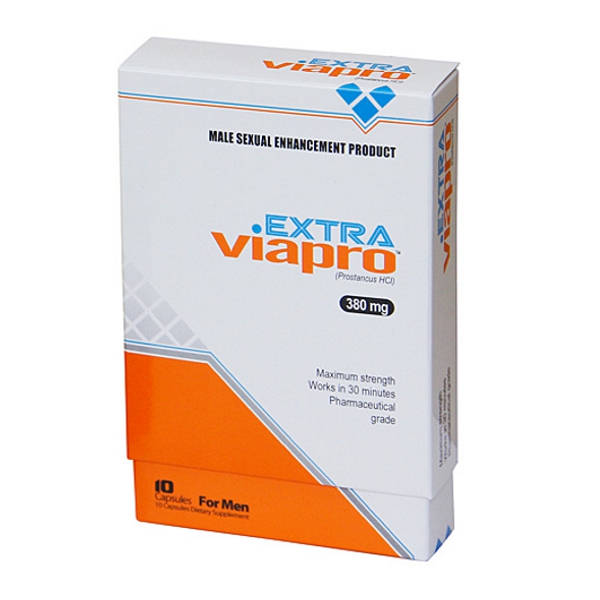 Product attributes
In stock: 100 Package
Viapro Extra is a natural food supplement for oral use, its application is very easy and simple, does not require any preparation.
Price: $25.90 / Package

Shipping cost:

Free of charge
Add to cart
Product description
Viapro extra-10pcs

OÉTI notification number 14370/2014

Viapro Extra is a natural food supplement for oral use, its application is very easy and simple, does not require any preparation. If you wish to make enchanting sexual intercourses with your partner, try our product occasionally which is deservedly popular in its category. Viapro Extra pills contain 100% herb substances.

Ingredients: Jujube (Zyzphys jujube) crop, Gingko (Gingko biloba) extract, Licorice extract, Siberian ginseng (Eleutherococcus senticocus) extract, saw palmetto (Serenoa repens), Maca (Lepedium meyenii) root extract, Oat (Avena Sativa) crop, Sarsaparilla (Smilax officinalis) root extract, Nettle (Urtica Dioica) root extract, gelatine, Magnesium stearate, Silicon dioxid, Colourant.

Substances in 2 pills:
Maca root (120 mg)
Oat crop (100 mg)
Saw Palmetto crop (100 mg)
Nettle root (90 mg)
Siberian ginseng root (80 mg)
Sarsaparilla root (80 mg)
Jujube crop (70 mg)
Gingko extract (60 mg)
Licorice root (60 mg)

Other ingredients in 2 pills:
Gelatine (182,38 mg)
Magnesium Stearate (15 mg)
Silicon dioxide (15 mg)

Colourants:
Biossido di titanio / E171 (7,6 mg)
Carminio d'Indaco / E 132 (16,34 mcg)

Recommended daily dosage: 1 pill is recommended approximately one hour before sexual intercourse

The number of those men who struggle with erection problems is directly proportionate to increasing age. Potency problems may have physical or psychological causes. In case of a problem of psychological origin e.g.: stress, family or workplace conflicts or physical characteristic are all risk factors. Stress and harmful effects are hard to exclude in our accelerated and modern world, as a result more and more men complain that erection occurs only after long stimulation or lasts only for a shorter period of time. Erectile problems not only affect sexual intercourses, but men's general mood and comfort. Frequent feeling of failure reduces men's confidence, which can be further worsened by the decreasing testosterone levels that is an accompanying phenomenon of aging.
Viparo Extra is a food supplement made of 100 % natural ingredients which can provide help in reaching and sustaining erection.
This product has been examined by laboratories, and its effect is ensured by the combined effect of nine herbs.

Viapro Extra contains such medicinal herbs that have been used for centuries due to their health benefits. Ginseng has been grown for 400 years and has been used for enhancing performance and for improving concentration capability. Maca root, which is also called Peruvian Ginseng, already had an important role in the Incas' nutrition. Its beneficial attribute is the energising, stamina improving and stimulating effect on the hormone system. Jujube or Chinese date has been known and used for centuries in China due to its stimulating effect. Ginkgo biloba has a positive effect on circulation. It is proven that saw palmetto can be used for prostate problems and prostate enlargement. Sarsaparilla can be applied for urinary tract problems and facilitates sustaining sexual youth. Nettle is widely used for kidney and blood cleansing and it has a diuretic effect. Licorice extract has an anti-inflammatory effect in case of mucous membrane injuries caused by excessive gastric acid. Oat extract has a tranquilizing effect and also reduces distress and stage fright. For middle aged and elderly men not struggling with problems of organic kind, often a little help deriving from natural source may be enough for a satisfactory intercourse and for restoring self-esteem. Viapro Extra not only provides help in healthy sexuality, but affects general quality of life and spiritual balance.